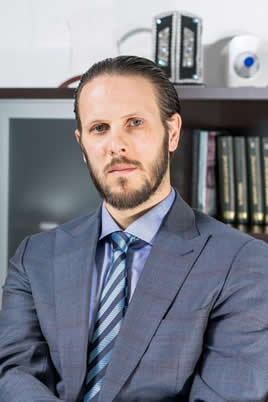 Adnan Hadžić,
Master of Economics
Chief Financial Officer
Chief Financial Officer
Adnan completed the Department of Financial Accounting of the School of Business and Economics of the University of Sarajevo in 2003. In 2011, he was awarded the title of Master of Economics after completing his master's degree in the field of Financial Management at the Department of Business Economics of the University of Sarajevo. He is fluent in English .

He began his successful career and extensive experience at Bosna Bank International d.d. Sarajevo in 2003. He joined the Securities Commission of the Federation of Bosnia and Herzegovina, Sector for Capital Market Regulation and Supervision in 2005. Between 2008 and 2012, he served as Head of the Investment Banking Department and Public Financing Department of Hypo Alpe–Adria Bank d.d. Mostar, whereupon he was promoted to Deputy Manager of the Sector for Corporate and Public Banking.

Due to his dedication and successful business results Adnan, as a certified financial consultant, has been a member of the Supervisory Board of DUF Hypo Invest d.o.o. Mostar since 2008.

A successful athlete, Adnan was state karate champion of Bosnia and Herzegovina from 1994 to 2009 and a member and captain of the national karate team of Bosnia and Herzegovina, he holds numerous excellent results, awards and recognitions.

The Supervisory Board of Bosnalijek appointed Adnan Hadžić to the position of Chief Financial Officer on 14 November 2013.