Excellent Sales Results on the Russian Market
The top generic maker of medicines in Bosnia and Herzegovina, Bosnalijek, continues to record growth on the Russian market, as stressed by the pharmaceutical authorities of the Russian market at a press conference in Moscow.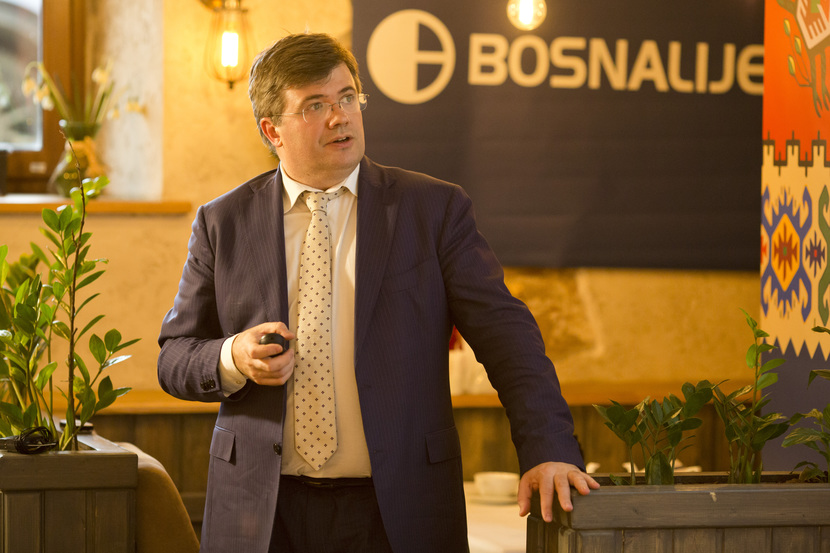 On that occasion it was emphasised that Bosnalijek recorded excellent sales results throughout the period of stagnation for the entire Russian market. According to experts, such indicators of growth are attributable to changes in consumer behaviour during the crisis: Russians prefer more affordable generics, but without sacrificing the quality.
IMS health data was also highlighted. According to the data, the growth rate of sales volume on the Russian pharmaceutical market did not exceed 2.8 per cent in 2016. Yet despite this, Bosnalijek saw an increase in sales of 24 per cent over the mentioned period. Sales of Bronchobos, one of the company's products, doubled in 2016. Bosnalijek also saw a 29 per cent rise in sales value in Russia.
Market experts consider the company's success to be no coincidence. Nikolay Demidov, General Manager of Quintiles IMS, commented, "
The pharmaceutical market was one of the first to show signs of recovery, but the forces positioning has changed and generic products became the drivers of growth. That completely corresponds to the forecasted trend."
This change in consumer behaviour was not only observed in Russia. Oleg Feldman, Managing Director of IPSOS Healthcare, stated, "
The consumer behaviour pattern is quite common for the majority of the world markets, people want to receive high quality but inexpensive medicines."
Valentina Buchneva, Director of Eurasia SBU, informed journalists that in March 2017 Bosnalijek was by order of the Ministry of Industry and Trade of the Russian Federation awarded the Good Manufacturing Practice (GMP) Certificate and thus became one of the first companies whose manufacturing site is in Europe to pass Russian GMP inspection.
Valentina Buchneva said, "
The GMP certificate issued by the Russian inspectorate, in addition to current European certificates, is definite confirmation of the high quality of our products. The Russian market is strategically important for us. In the next five years we plan to broaden our product portfolio in Russia and become the leading company in categories of products against coughs and colds as well as antidiarrheal."
According to the forecasts of analysts, this trend will continue over the coming years with consumers paying increasing attention to the price of medicines and preferring high quality generics to the original medicines. This explains the interest of top producers in purchasing popular brands.
At the end of the conference Valentina Buchneva emphasised,
"We receive on a regular basis offers from the greatest pharmaceutical companies to sell our most successful brands. However, our long-term strategy is to develop our brands by ourselves."
April 21, 2017