4th "Acute Coronary Syndrome" training for 60 young doctors
Bosnalijek company and Cardiology Training Center Sarajevo (KECS) organized the fourth training on "Acute Coronary Syndrome in Practice" (ACS), held on the Vlašić mountain, from 19 until 21 April 2019. ACS training was attended by 60 young doctors, residents, specialists and general practitioners from all parts of Bosnia and Herzegovina.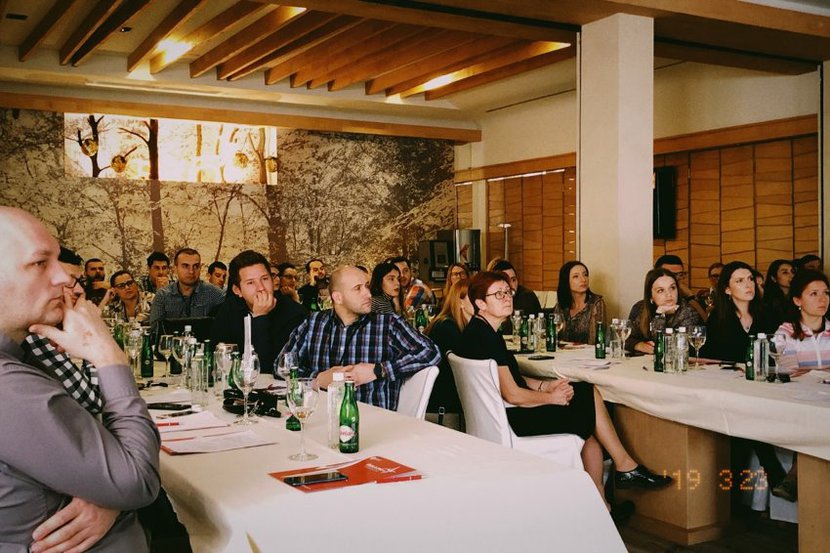 At the sessions of this interactive training, participants discussed practical and current topics. Trainers from KECS presented their practical experience using case studies.
"Young doctors actively participated in the sessions and workshops, gave their remarks and asked questions of KECS members regarding optimal solutions for the cases presented", said Aida Jahić, Rx product manager in Bosnalijek.
The training covered the most frequent problems that doctors may face in their everyday practice and best approaches to the patient presenting with acute chest pain, definition and differential diagnosis of ACS. Current ESC guidelines for STEMI and NSTEMI were also introduced, as well as invasive and non-invasive diagnostic procedures and pharmacological treatment of ACS.
Young doctors were satisfied and grateful for the opportunity to exchange experiences during the three-day ACS training and acquire new skills and knowledge from renowned cardiology experts - prof. dr. Mehmed Kulić, dr. Amir Omerbašić and dr. Mirela Tuce.
"All participants have evaluated the 4th ACS training as very successful. It should help young doctors significantly in a more successful and efficient management of patients suffering from acute coronary syndrome. Given a high interest in further training of this kind, the ACS training will be organized again", said Kenan Kasumagić, Rx product manager in Bosnalijek.
On the last day of the training young doctors received certificates and evaluation forms, to evaluate the success and efficiency of the ACS training.
As the sponsor and initiator of this important expert event, Bosnalijek continues to build its corporate social responsibility taking active part in the development and improvement of young doctors' skills and knowledge, which directly contributes to better quality of health services for the citizens of BiH.
April 25, 2019