Danish journalists were convinced of the top quality of Bosnalijek
The largest domestic pharmaceutical company, Bosnalijek hosted a group of 16 journalists from Denmark, employees of the magazine "Borzen". Borzen journalists decided to visit Bosnalijek as a part of their trip to Bosnia and Herzegovina.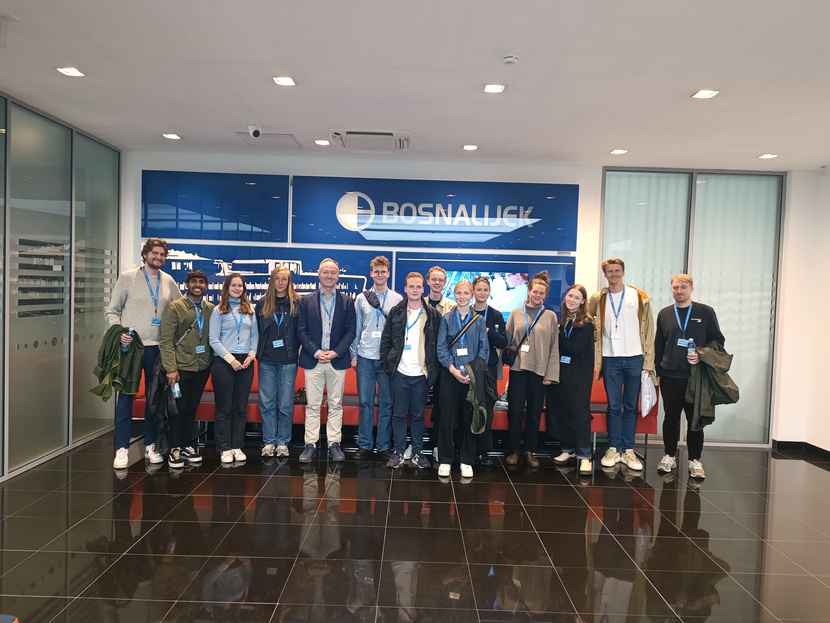 Director of the Business Development Department Ekrem Turajlić held a presentation about historical development of Bosnalijek and the current business activities.
The guests from Denmark got acquainted with the development path of Bosnalijek, which lasts more than 70 years. During this period Bosnalijek has grown into one of the regional leaders in the pharmaceutical industry, whose products are used by millions of people in more than 28 countries, on four continents.
Today, the company has seven GMP certificates, including the EU GMP certificate, as well as four different ISO certificates, which are a guarantee of product quality and safety.
Bosnalijek's product portfolio includes a total of 246 registered products based on 125 molecules.
Almost 90 percent of the product portfolio refers to medicines, which are the most demanding and strictly regulated pharmaceutical products.
The guests from Denmark did not hide their satisfaction with the fact that they had the opportunity to see the use of the most modern technologies in a demanding industry such as pharmaceuticals in Bosnia and Herzegovina and that our company offers opportunity for young experts to work under equal conditions as in competing companies around the world.
After the presentation and company tour, they particularly expressed their enthusiasm for the well-rounded process of development, production and quality control of the products they saw in Bosnalijek, as well as the fact that in the past years, which were extremely challenging all over the world, the company managed not only to maintain the achieved positions, but also to further improve them by opening new markets and increasing income.
May 29, 2023