Bosnalijek Opens New Facility for Manufacturing Liquid and Semisolid Pharmaceutical Forms
With investment valued at 50 million convertible marks (BAM), Bosnalijek will see fivefold increase in its production capacities. This modern production plant ensures the reputation of a manufacturer with the highest quality standards.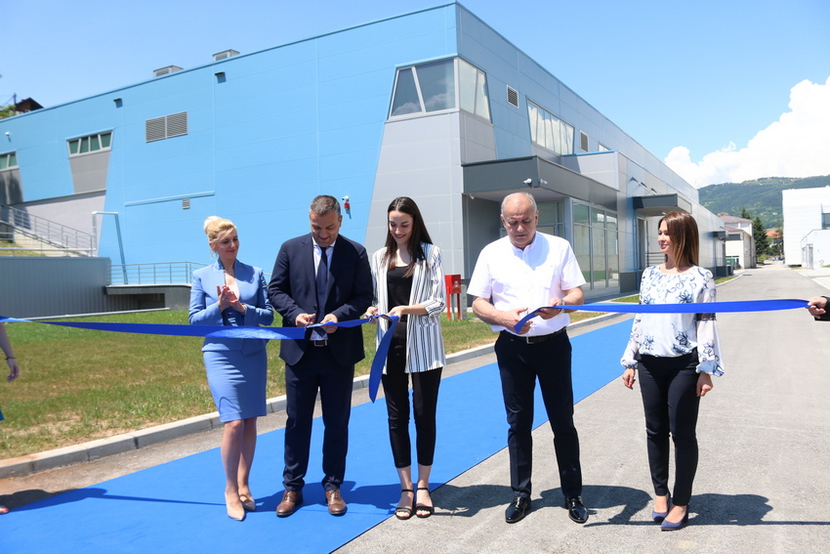 Sarajevo, 21/6/2019 - Bosnalijek, the leading pharmaceutical company in Bosnia and Herzegovina, held official opening ceremony for the new facility for producing liquid and semisolid pharmaceutical forms. The plant, covering almost 5,000 m2, meets the highest local and international regulatory requirements. With this investment, valued at 50 million BAM, the company's production capacities will be increased fivefold, and it will provide for new employment opportunities.
Nedim Uzunović, the Chief Executive Officer in Bosnalijek said: "Our priority is to meet the highest expectations of our consumers, which is ensured by manufacturing highly efficient, highly safe, and high-quality medications. Accordingly, the new production plant has been modernly designed and conceptualised. Like other plants in Bosnalijek, it is fully conforming to the requirements of EU GMP guidelines, thus ensuring our reputation as pharmaceutical manufacturer with the highest quality standards".  
At present moment, Bosnalijek's product portfolio consists of 240 different strengths and forms of pharmaceutical products, which are based on 114 various molecules. At least ten new medicines and food supplements used in cardiology, psychiatry and urology will be prepared by the end of this year. State-of-the-art equipment made by reputable European manufacturers has been installed in this new facility, and it will ensure higher process automation.   
Mr. Uzunović added: "Maximum annual production capacity will be as high as 34 million packs of liquid and semisolid pharmaceutical forms, which represents fivefold increase compared to the previous manufacturing capacity. As the leading pharmaceutical company from Bosnia and Herzegovina, Bosnalijek expands its operations and continues investing in order to achieve our vision of growth and development both on the local and new international markets".  
New investments also imply new recruitments. Owing to this investment, new professional personnel for manufacturing medicines and related products will be given an opportunity for employment and professional advancement.      
With construction of the new facility for manufacturing liquid and semisolid pharmaceutical forms, Bosnalijek proves its clear commitment to improvement and modernisation of the production. It is an important part of strategy for growth and development of this company, running successful operations on three continents and caring for health of more than 300 million persons.  
At today's celebration of opening the new facility, Bosnalijek presented a new corporate slogan "Health First!", which emphasizes its final goal and dedication to health in the first place.
June 21, 2019