Bosnalijek celebrates its 65th Anniversary of Successful Operation
Bosnalijek celebrates its 65th anniversary of successful operation this year. Bosnalijek began in 1951 as a small manufacturer of medicines and has since grown into the largest pharmaceutical company in Bosnia and Herzegovina. Today it is not only the pride of Bosnia and Herzegovina but also a recognised brand in 13 countries.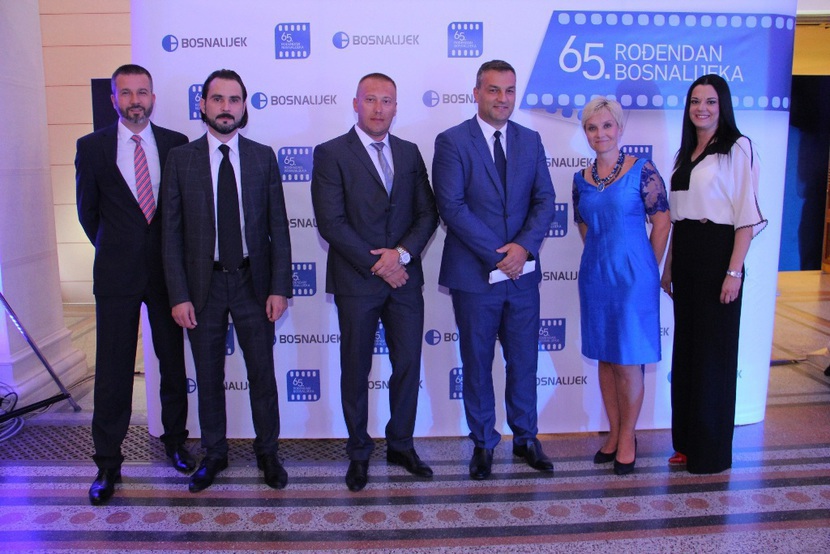 Following a revitalisation of the business, over the past few years Bosnalijek has recorded continual improvement and increasing success in its sales results both in local and export markets. In 2015, Bosnalijek recorded a profit of more than 122 million BAM from sales, which represents multi-million growth in revenue compared to the previous year. The company has also recorded a positive trend in foreign markets: it made 79 million BAM or 65 per cent of total profit from sales in 2015.
Alongside sales growth, in the past two years this successful Bosnian and Herzegovinian company has significantly expanded its product range.
"
We follow global trends and keep up in our operations. We expanded our product range with 48 new products. We were encouraged by the increased global self-treatment trend to begin manufacturing dietary supplements. Now we have eight dietary supplements of pharmaceutical quality in the market. We have also marketed 29 prescription medicines and 11 non-prescription medicines
", stated Nedim Uzunović the Manager of Bosnalijek.
Bosnalijek's corporate policy encourages expertise, innovation, a willingness to learn and dedication. The creation of new jobs and training of experts is one of the strategic focuses of Bosnalijek.
Mr Uzunović said, "
Currently we have 847 employees, almost half of whom hold university degrees. In the past two years alone we hired 86 new employees
", adding, "
We believe in ourselves, we believe in the quality of our products sold all over the world and we believe in materialising our vision".

In the year of its 65th anniversary of successful operation, Bosnalijek is pleased to note that different levels of government in the country have now begun to recognise the potential and importance of local manufacturers and made a positive step in this direction.
As a socially responsible company, Bosnalijek shares its business success with the broader social community and, in line with its mission to improve the quality of life, provides maximum support to high quality and valuable projects and events in culture, healthcare, sport, science and education.
August 14, 2016