Bosnalijek for the 21st Century
On Wednesday 28 March, Bosnalijek d.d. (Bosnalijek), the leading pharmaceutical company in Bosnia and Herzegovina, inaugurated a new Quality Control facility in Sarajevo.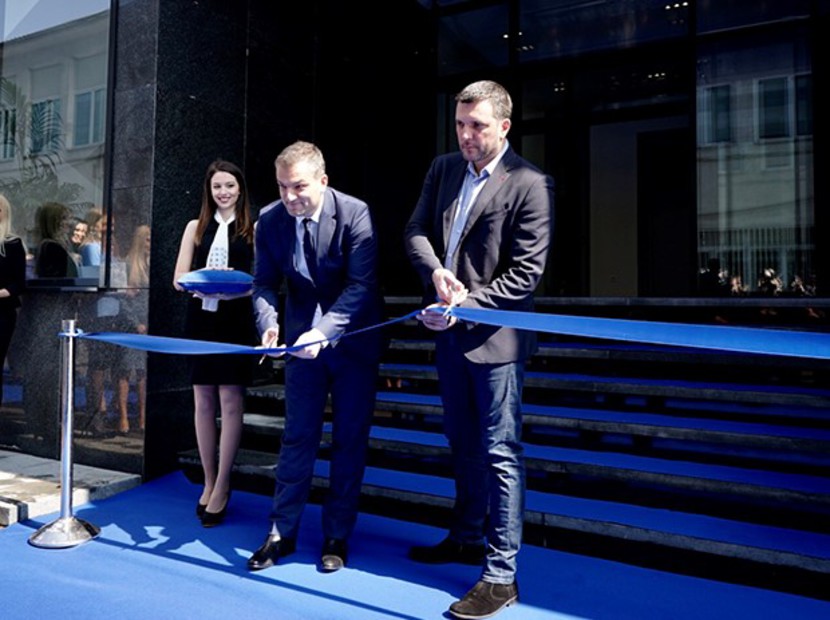 The facility covers a total area of 3,350 square metres and is equipped with modern laboratories for physical and chemical, and microbiological and biological testing. The facility is designed to ensure improved business efficacy of laboratory processes. State of the art technological solutions were used in the design, construction and equipping of the facility in order to ensure a safe and healthy work environment for employees as well as acceptable environmental impact of the laboratory processes.
 During the inauguration ceremony of Bosnalijek's new facility, the director of Bosnalijek, Nedim Uzunović, pointed out that, "
The new Quality Control facility is fully in line with the Bosnalijek development strategy and as such is equipped to control both existing and new generic and innovative medicinal products. One of Bosnalijek's strategic goals is to continuously improve its portfolio and provide the market with high quality latest generation products
."
 On this occasion, Mr Uzunović stressed that this new modern Quality Control facility together with increased production will provide the conditions for employing more highly qualified experts primarily in the fields of pharmacy, chemistry and microbiology.
 "
We plan to use all Bosnalijek's available resources to increase investment, which will eventually contribute to our stronger presence in and conquering of highly potent markets. We plan to achieve development and growth by opening new production plants, both in the country and abroad, and by creating new jobs and investing in our human resources
."
 This most advanced quality control facility in the pharmaceutical industry in Bosnia and Herzegovina was inaugurated under the slogan 'Bosnalijek for the 21st Century'. It serves as further confirmation of the high standards applied in the manufacture and business operations of this company, as the largest national manufacturer of medicinal products.
March 28, 2018