Bosnalijek – Friend of Sport and Healthy Lifestyle
Meet the new Royal Sport® Jelly and win an award for participation in the Sarajevo Half Marathon. Organised by the Marathon Sarajevo Association, the Half Marathon will take place for the ninth time in Sarajevo on 20 September 2015.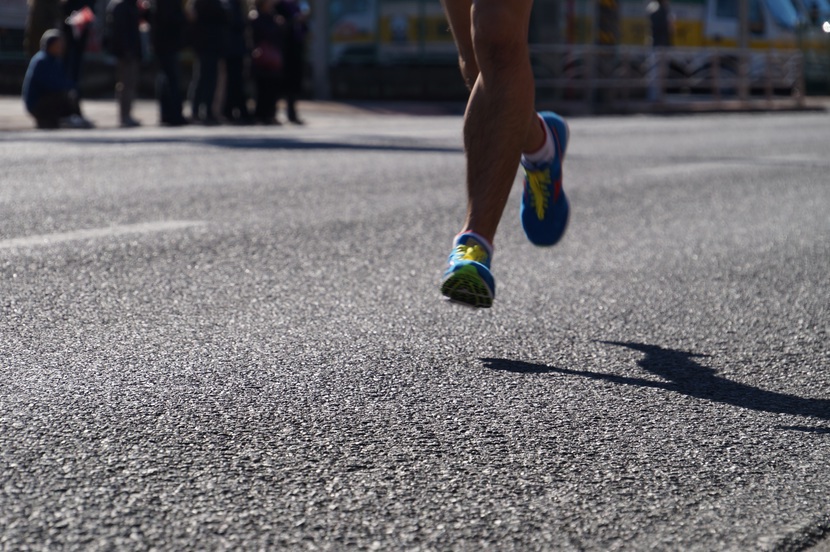 With the aim to promote sport and healthy lifestyle, Bosnalijek, sponsor and friend of the Sarajevo Half Marathon, will award ten Half Marathon participants with free entry.
Apply for participation in the Sarajevo Half Marathon and win fee entry. Bosnalijek will award the entry fee of 40 BAM to the first ten online pre-registrations submitted via the Royal Jelly web page (
http://royal-jelly.ba
).
The online pre-registration giveaway has begun and will end at midnight on Tuesday 15 September. The names of the entry fee winners will be announced on Wednesday 16 September on the web pages of Bosnalijek (
http://www.bosnalijek.ba
) and Royal Jelly (
http://royal-jelly.ba
).
The winners of Bosnalijek's entry fee giveaway will be able to take their free numbers from 12:00 to 08:00 p.m. on 18 and 19 September on the 3rd Floor of the BBI Centre.
You can learn more about the
ROYAL SPORT ®Jelly
product, a new Bosnalijek dietary supplement combining a high dose of true royal jelly and L-carnitine, at the registration. It is intended for all who wish to improve their physical fitness and maintain their body weight. L-carnitine facilitates oxidation processes (combustion) of fats and energy generation, which contributes to body weight control.
ROYAL SPORT® Jelly
improves physical fitness and stamina and is intended for amateur and professional athletes and those who wish to be athletes.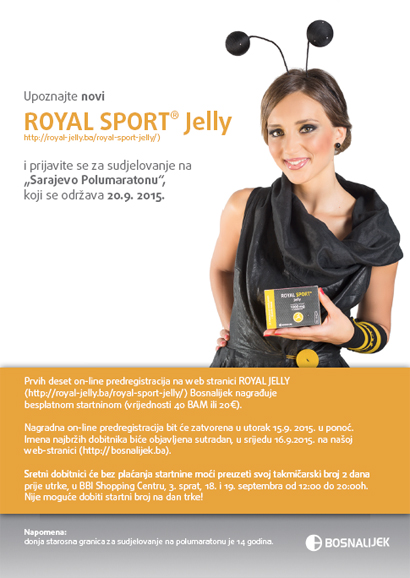 September 10, 2015