Bosnalijek Gold Sponsor of the Fifth Conference of the Association of General Practice/Family Medicine of Southeast Europe
Through its gold sponsorship, Bosnalijek supported the fifth Conference of the Association of General Practice/Family Medicine of Southeast Europe, held in Budva from 25-28 May 2017.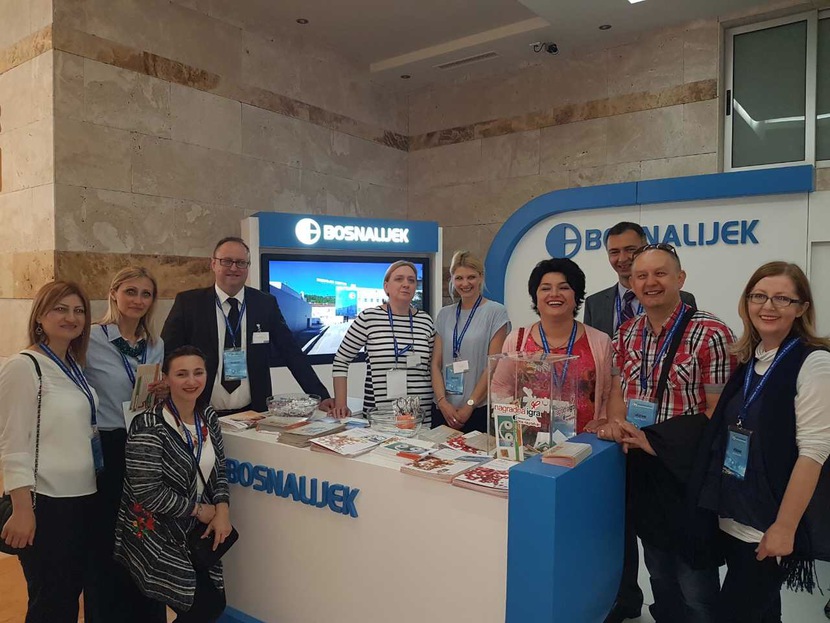 Aida Lokvančić, Corporate Product Manager at Bosnalijek, said for Aktuelnosti, "
Bosnalijek recognised the importance of this regional professional gathering and enabled a great number of physicians from Bosnia and Herzegovina, Serbia, Montenegro and Kosovo to attend this conference, which brought together around 700 physicians from the region
."
As part of this gold sponsorship, two professional symposia on current topics engaging top lecturers from the region were organised.   
The first symposium held on 26 May under the title 'The Role of Biostimulating effects of Royal Jelly in the improvement of Health' included Assistant Professor Arijana Meštrović Ph.D. as guest speaker. 
Aida Lokvančić stressed,
"Miss Meštrović, Ph.D. and Assistant Professor, is a pharmacist with great experience in pharmacy practice and education spanning many years. She is actively involved in the work of the leading international pharmaceutical organisations, often as a lecturer and moderator at international conferences. Additionally, she teaches at the Faculty of Pharmacy in Split as well as at the Cyprus International University - Faculty of Pharmacy. It is our honour and we are really delighted to have her as a lecturer at our symposium.
"
Around 250 physicians from the whole region were present at this professional symposium. The audience listened enthusiastically to the lecture given by Arijana Meštrović because of its highly interesting and useful content and the way she brought this topic closer to them. 
The second professional symposium was held on 27 May and covered the topics 'The Role of Family Doctors in the Treatment of acute Diarrhoea' and the 'Use of Nifuroxazide in the Treatment of acute Diarrhoea'. The lecturers were the renowned gastroenterologists Predrag Dugalić, M.D., Ph.D. from the Clinical Hospital Centre Zemun, and Predrag Jovanović, M.D., Ph.D., from the University Clinical Centre Tuzla.
A large number of physicians attended this symposium and listened to the presentations of the distinguished gastroenterological experts with great interest. 
May 28, 2017