Lysobact Celebrates 40th Anniversary
Zenica hosted the seventh Symposium of Masters of Pharmacy. The symposium was organised by the Masters of Pharmacy Chamber of the Federation of Bosnia and Herzegovina and attended by 800 Masters of Pharmacy from across Bosnia and Herzegovina. The symposium was international with lecturers from Macedonia, Serbia, Kosovo, Montenegro and other countries.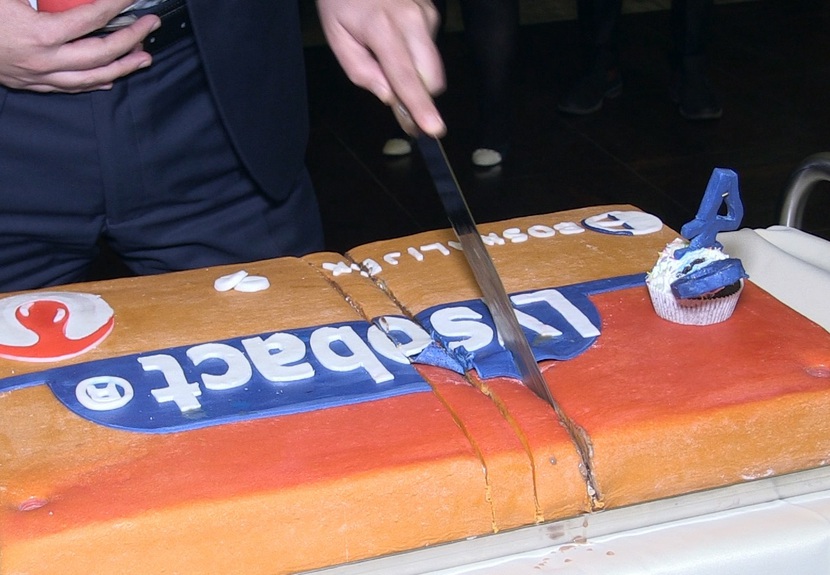 "The topic of the symposium was 'Competencies of Pharmacists' or, simply put, the acquisition of new knowledge and skills by Masters of Pharmacy for a better response to current requirements of colleagues across the European Community",
said the Chairperson of the Masters of Pharmacy Chamber of the Federation of Bosnia and Herzegovina, Zahida Binakaj M.Sc. Ph., who pointed out that the symposium could not have taken place if it had not been for the sponsors.
"One of the loyal associates of the Chamber of the Federation of Bosnia and Herzegovina is our oldest pharmaceutical company Bosnalijek, who supported this scientific conference again this year. Since this year Bosnalijek is celebrating its 65th anniversary, I would like to congratulate them on this great jubilee on behalf of the Chamber and my own behalf"
, said Zahida Binakaj M.Sc. Ph.
At the seventh Symposium of Masters of Pharmacy, Bosnalijek, along with the participants and guests, marked another important event the 40th anniversary of Lysobact, which is one of their best selling products. Patients, doctors and pharmacists associate Lysobact with tradition, confidence, quality and safety. The safety and non-existence of contraindications of Lysobact are based on the natural component lysozyme, also called the 'enzyme of the future', which is not contained in any other oral antiseptic on our market.
Prof Dr Mirsada Hukić stated,
"Lysozyme was the first active antibacterial substance discovered by Alexander Fleming, before penicillin. Great hopes were invested in lysozyme, since it had the capacity to kill a bacterial cell. Bosnalijek recognised the potential of lysozyme, which has been used for 40 years in its products. Being a well-known and prosperous company, they were looking for more and after 40 years of successful application strived to repeat the research on lysozyme's capacities. We have now started research into lysozyme, not as a substance effecting the bacterial cell wall but the method of lysozyme's effect on groups of bacteria. In addition, we have performed another research that is soon to be published".
Lysobact is a clinically proven effective and safe medicinal product used to treat more than 50 million patients worldwide.
In the forty years of its existence more than 50 million packages of tablets (lozenge) of this in many respects unique oral antiseptic, the quality of which has long been recognised in the pharmaceutical market, have been sold to patients in Bosnia and Herzegovina, the region and beyond without a single reported adverse effect.
After following new research and extending the indications for use, currently there are four different forms of Lysobact on the market. Visit our web page
www.lysobact.ba
for more information.
December 6, 2016