Together for Clean Waters in Bosnia and Herzegovina
This is the second year of the project "Together for BiH Clean Waters", which is run by enthusiastic members of the Bosna Diving Club. Bosnalijek recognises the importance of this ecological activity and supports the project.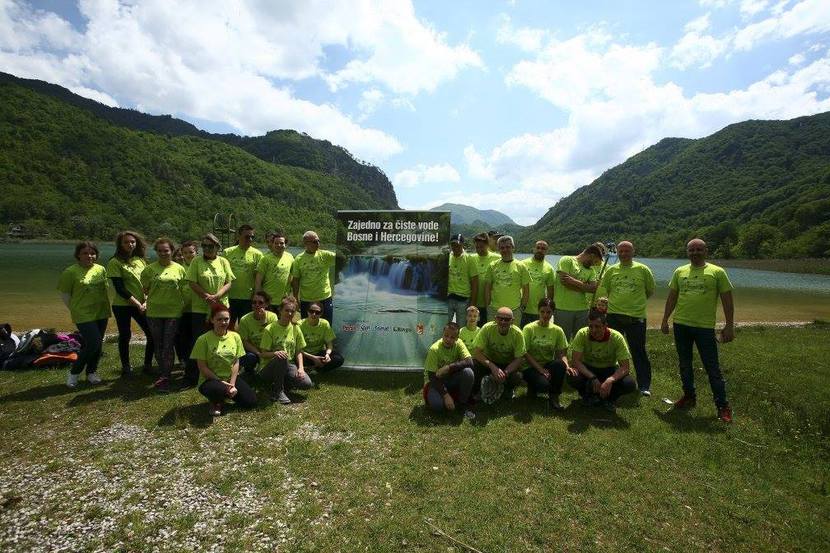 During the period 15 May until the 8 July 2017, five ecological activities were conducted at Lake Boračko, the River Bosna, the Pliva lakes and Lake Modrac near Kiseljak, while the end of the cleaning was marked by an ecological activity conducted on the River Drina at Bijeljina.
Upon finalising this year's ecological activity to cleanse the waters, Hrvoje Gavrančić, President of the Bosna Diving Club, emphasised that the condition of the waters in BiH was catastrophic and that the same problems appeared regardless of the area.
Gavrančić said
, "We have found much dirt and lots of packaging waste mainly including glass, plastics and rubber. Given the condition that we saw, it is necessary to continue these activities in the coming years."
He said that prior to the arrival of the Bosna Diving Club nobody had cleaned the small Pliva lake and that this lake is a real jewel of BiH. The situation is the same with Lake Boračko and the River Bosna. Gavrančić stressed that the situation concerning water pollution was also disastrous in Kiseljak near Tuzla.
Having recognised the significance of this ecological activity in line with its mission to improve the quality of life and health, in addition to financial assistance, Bosnalijek actively participated in cleaning these BiH waters.
Jasmina Korda, spokesperson at Bosnalijek, took part in two cleaning activities. She informed attending journalists that Bosnalijek strives in every possible way to contribute to the improvement of environmental conditions in BiH.
Korda emphasised,
"The waters are our treasure and need to be preserved. These and similar projects should indicate how important it is to have a clean environment and surrounding waters, but also the human responsibility towards the ecological system. It is crucial that we recognise that we are a part of nature and that we should try to keep it clean. Therefore, Bosnalijek tries to raise public awareness about the importance of preserving a clean environment. In addition to the financial help we provided for these ecological actions, we directly participate in the cleaning."
July 10, 2017